Kabara Institute for Entrepreneurial Studies
The Board
The Kabara Institute has an engaged group of entrepreneurs who advise our operations and are part of the overarching School of Business and Technology Business Advisory Council.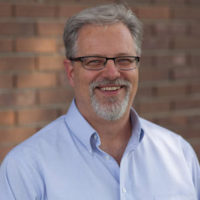 Scott Schwalbe – Co-founder and CEO, Nimbelink (IOT Solutions) –History of building profitable businesses and successful teams. Executive Leadership, team building skills and experience, developed in the US Navy (20 Years Active Duty), Prior to founding Nimbelink, Scott held executive, operations and business development roles at Celestica and Logic PD. Scott is responsible for overall leadership of the company focusing on profitable growth.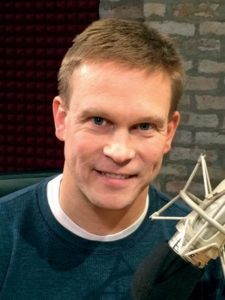 Matt Bubala serves as president of Black Dog Radio Productions, Inc, which he founded in 2005. The Chicago-based company syndicates weekend radio programming to stations throughout the U.S. and Canada. Current Black Dog Radio program genres include home improvement, pets, and parenting. The company also takes part in website video production and corporate functions. Bubala hosts Good Parenting Radio, a program he also developed in 2005 that addresses a wide range of topics for parents of toddlers to teens and beyond. Bubala and his wife Colleen (Musial '93) are the parents of Jack and triplets: Michael, Anna, and Tommy. They reside in the suburbs of Chicago. Bubala was awarded the Saint Mary's Outstanding Young Alumnus Award in 2009.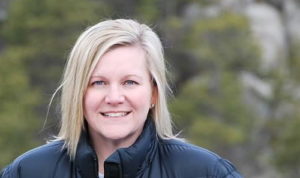 Meredith Speier has built a career around a passionate pursuit of bringing customers to the forefront. Invigorated by solving consumer problems and seeing opportunities where others see headaches, Meredith has honed the art of "hearing" between the lines. Speier's unique approach to foundational research lays the groundwork for successful and inspiring strategies by allowing the customer experience to guide the process. In an omni-channel communications environment, Speier keeps the direction uniquely centered on the customer, whether devising a new brand campaign, an audience segmentation model or an engaging new digital experience.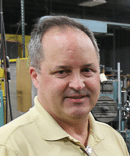 Dan Arnold currently serves as the President of DCM Technologies, Inc. DCM designs, manufactures and markets two proprietary product lines: Industrial Grinders and Automotive Aftermarket Machine tools. Arnold currently holds positions as Chairman of the Board for Digital Telecommunications, Inc (DTI), Chairman of the Board for MinnErgy LLC, Director of Winona National Bank, and Director of PlastiComp LLC. Arnold earned his BSME degree from Iowa State University in 1985, and MBA from the Carlson School of Management at the University of Minnesota in 1997. Dan and his wife, Jeni, keep active in Winona, MN with their three kids Nick, Cora, and Mary.