Kabara Institute for Entrepreneurial Studies
Founded in 2005 by Dr. Jon and Betty Kabara
Stay Connected
Upcoming Events

What's Next?
We always have more events in store! 
Please check our Events Page for updates on any upcoming events or check out our Facebook and Twitter feeds below to always stay updated on times, locations and photos posted after events.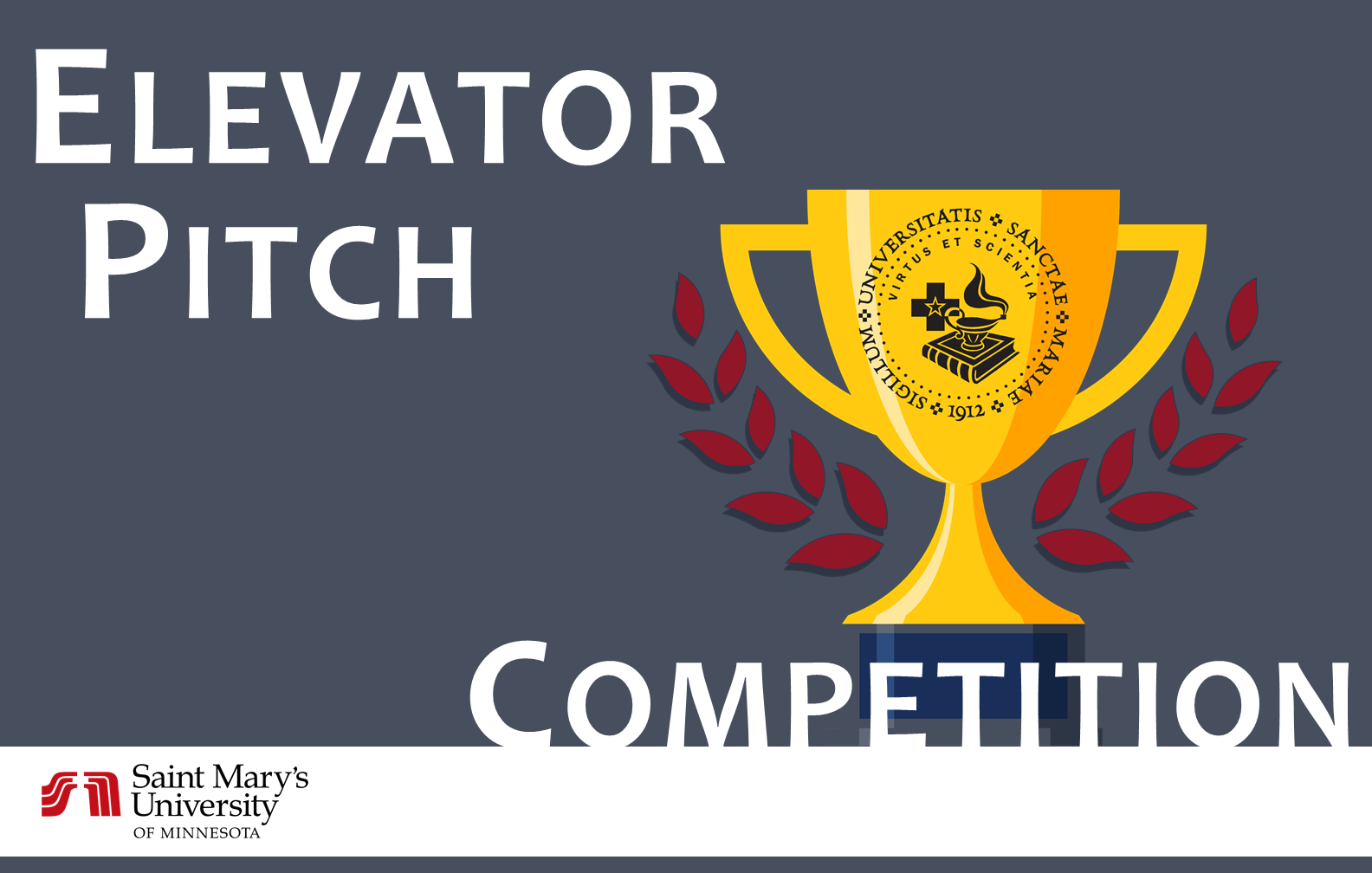 Calling All Innovators
Every year, Kabara hosts an annual Elevator Pitch competition to help further enhance the entrepreneurial spirit within our Saint Mary's students.
This year our event will be held virtually on November 11, from 4-6pm. Register here to pitch!
Students have 90 seconds to pitch their business, product or non-profit organization to our panel of judges. Winners receive cash prizes, and all participants have the opportunity to continue the development of their ideas with help from the Institute afterwards.
Check out our Events Page for a list of our previous winners or read up on the official rules and requirements to prepare for next year's competition!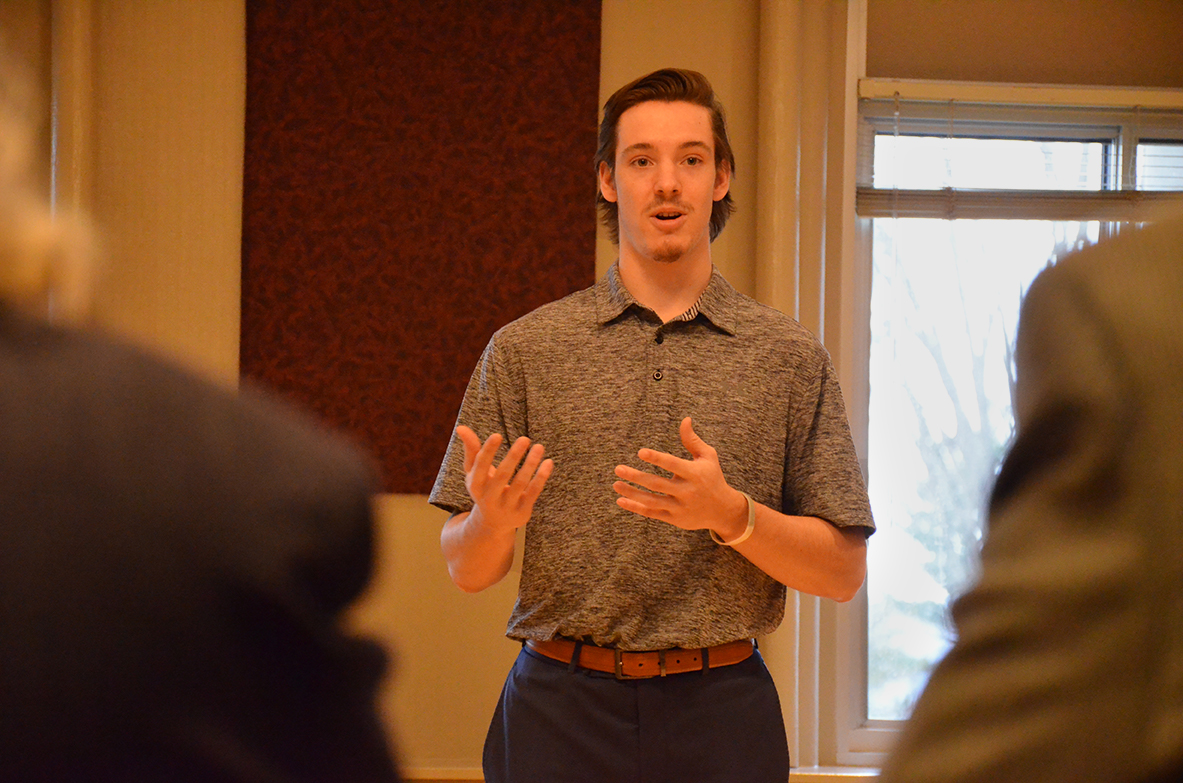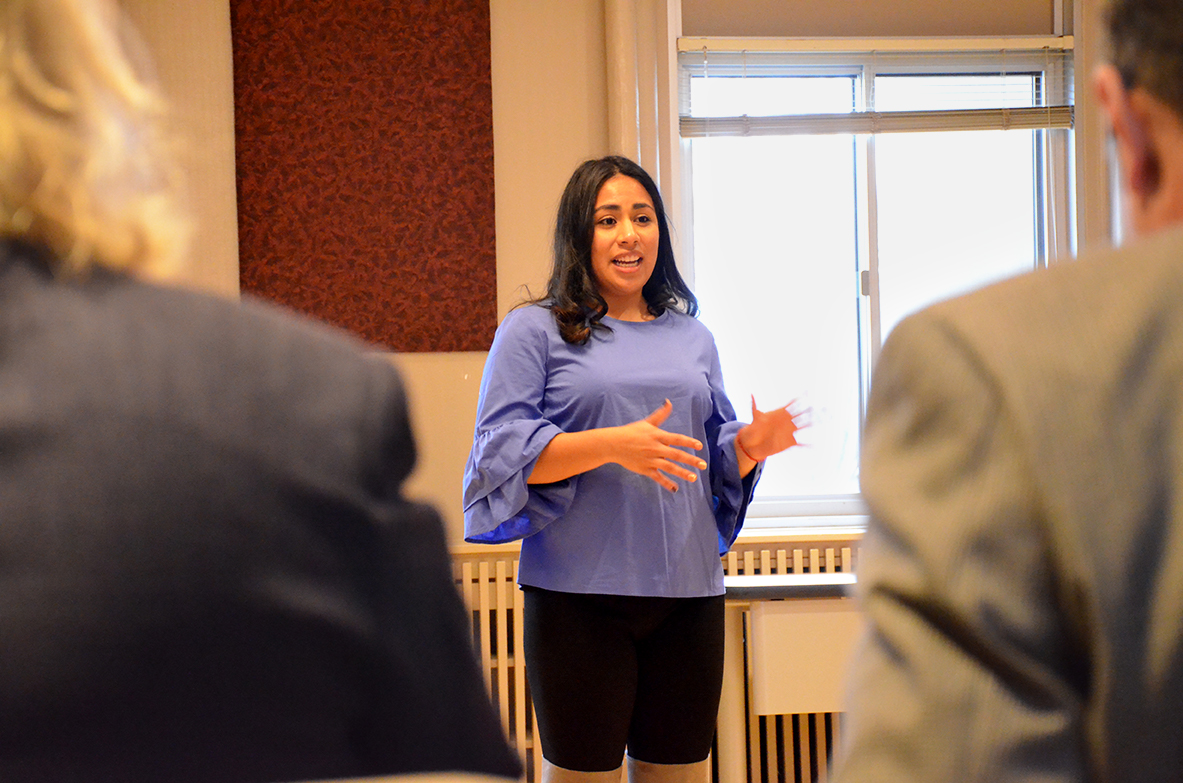 The Elevator Pitch Competition was an amazing experience that allowed us to explore and share our ideas to a larger community.
It gave us confidence about our ideas and the opportunities to start them if we wanted to.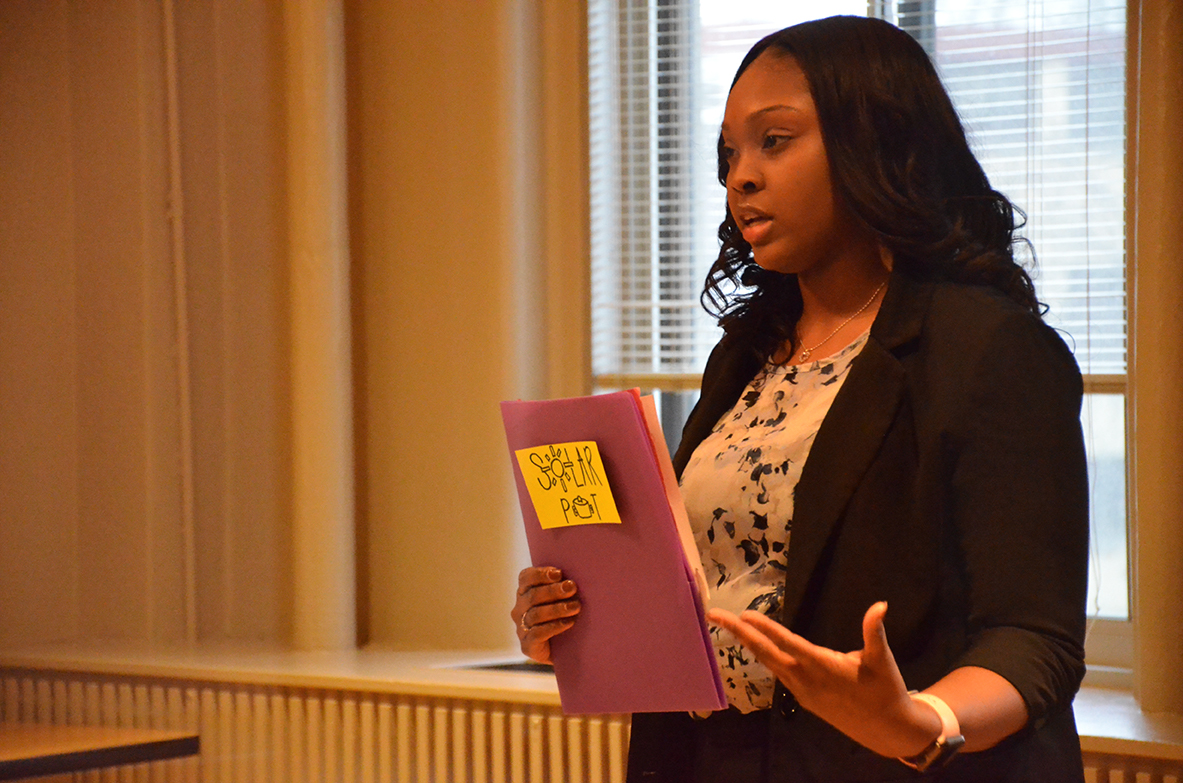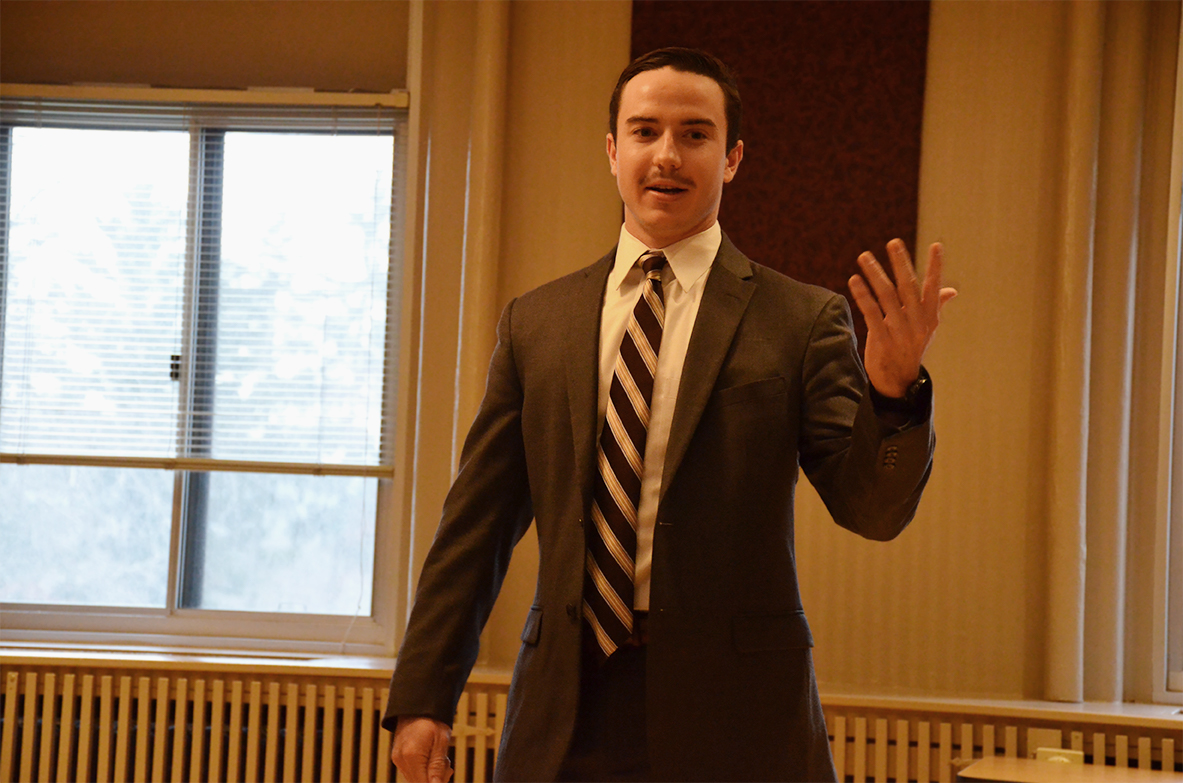 Our 2020 Innovators
Last year's Elevator Pitch Competition was filled with innovative ideas and outstanding presentations. Our judges were thoroughly impressed with the quality and range of pitches they saw throughout the night. Thank you to everyone who had the courage to sign up and present their pitch!
Congratulations to our 2019 winners:
1st Place — Caily Landers & Isabel Bettag with Patient Pal
2nd Place — Delaney Calabrese with Up and Over
3rd Place — Morgan Prokosch with Plan a Party      Tied with      Caily Landers and Isabel Bettag with Shoe Express
Most Social Impact — Izamar Leon with Nova
Most Innovative — Joseph Pyka with Good Samaritan Consulting
Now is the time to be working on your pitch for the Fall 2021 competition coming up on November 11th!
Guest Speakers
Kabara frequently hosts guest speakers on the Winona SMUMN campus throughout the academic school year. From entrepreneurs to social advocates, our guest speakers pique the interest of students and allow them the opportunity to network with professionals. For a list of this year's speaker topics and dates, visit our Events Page.
We would like to extend another thank you to our recent speakers! If you missed their presentation but are still interested in learning more about them and their business endeavors, click on the links below.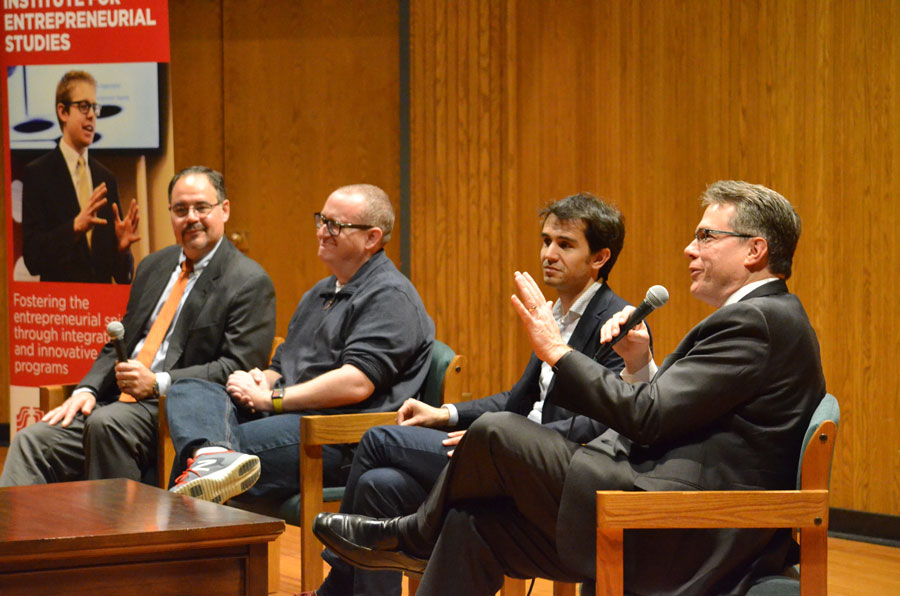 Expanding Opportunities
When students aren't on campus pitching their ideas or enjoying our guest speakers, they are engaging in on-site visits to entrepreneurial ventures or competing in regional competitions.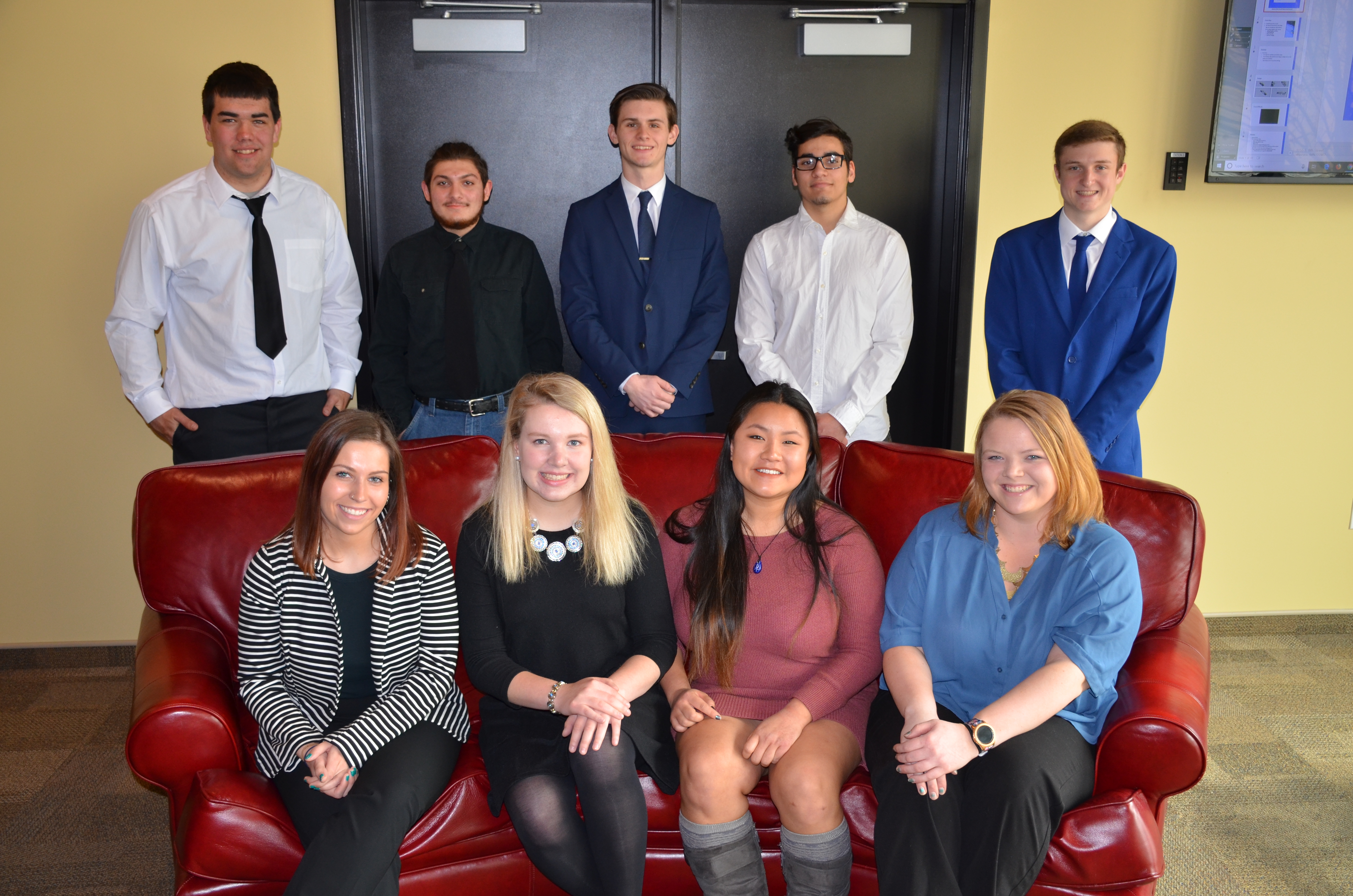 Last spring students from SMUMN, WSU and MSC Southeast collaborated in the Winona Student Startup competition.
To read more about the competition and the experience, visit the article in Saint Mary's Campus Notes.